Music from the Heart (scroll down this site)
take your time and
Get into the Danish composer Jan Erik Hansen's musical world (for free)
There are Music Videos, Music mp3 files, classic and rhythm music, and a little bit of the composers production.
Merry Christmas
New!! An unique concert with The "Oratorium Martin Luther King", "Stabat Mater" and much more at DuoCappuccino´s channel at YouTube. The soloists are Etta Cameron (USA-Denmark), Richard Boone (USA), Svetlana Timoschenko (Russia) and Manuela Laerke (Denmark). Text and music are made by the composer Jan Erik Hansen. Click at this link:
http://www.youtube.com/user/DuoCappuccino
Music and the nature
The Rhythm with tribute to Dr. Martin Luther King (updated February 20. 2009)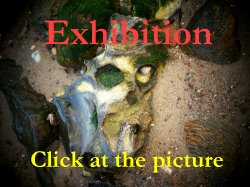 Exhibition of the month (changes about the end of each month)
Glass- and oil-paintings from Jan Erik Hansen
extra: Thomas Lüttichau
a psychiatric patient, a great artist, which life was influenced from Bob Dylan's songs.
If you want to see more of the artistic world of this composer:
We recommend: www.galleribetty.biz/english

LINKS:
AddMe - Search Engine Optimization

Vacations in Mexico (A travel information website for visitors interested on Mexico Vacation Destinations.)